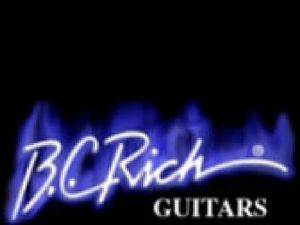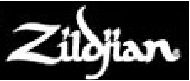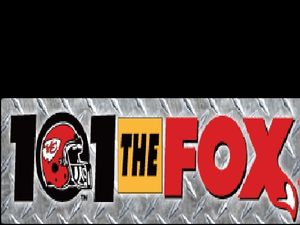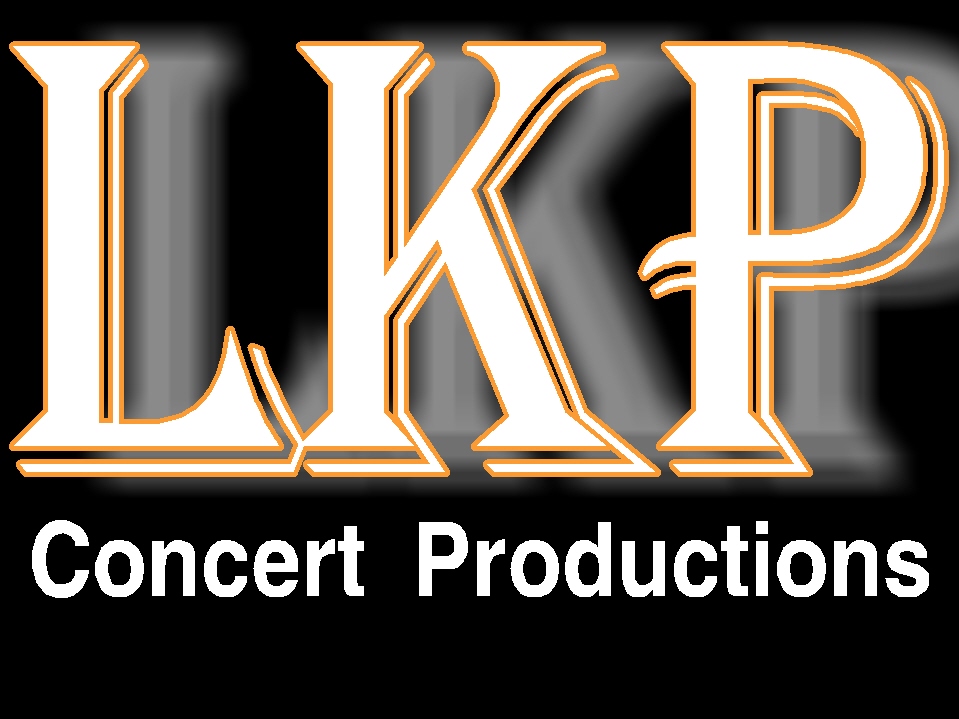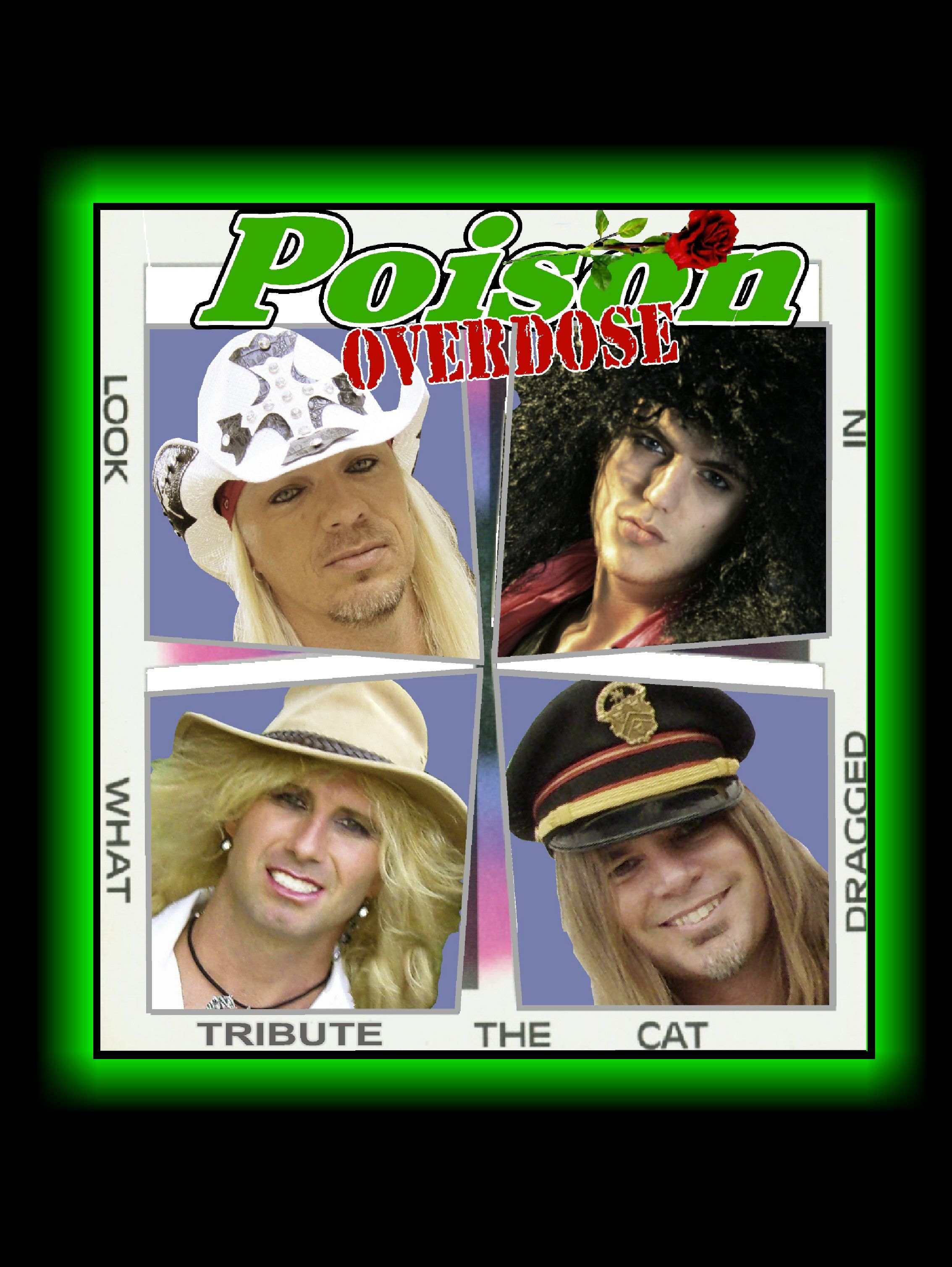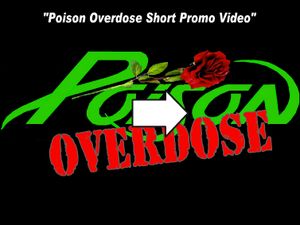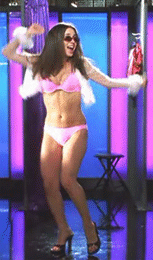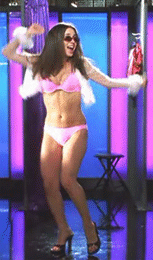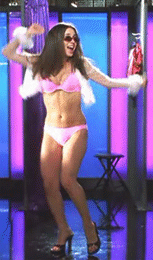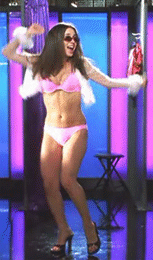 Welcome to the official home of Poison Overdose, the most notable Poison tribute band, currently touring the United States and beyond. Famous for mimicking Poison's look, sound, attitude and style, beyond all others, Poison Overdose is without a doubt....Nothing But a Good Time. "This is as close as you're going to get to the real thing," as stated in Circus Magazine.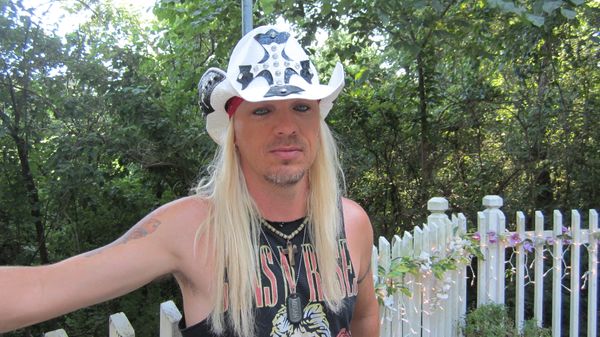 Jett Michaels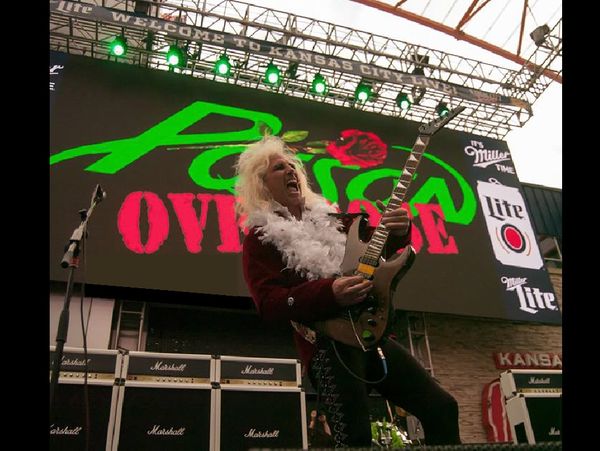 DT SeVille

Remember those days when rock was REAL and the women were HOT?!!  The music was more than syncopated screaming and the look was more than ratty  t-shirts and tattered sneakers.  Great bands like Poison ruled the airwaves and concert scenes.  And, unlike bands of later genres, it was actually fashonable to have a great look and tremendous talent. 

Well, it's back. And, Poison Overdose is your ticket to all that wild, outrageous, hair slingin', sweat flingin', kick a#$, good times.  Bret's outstanding vocal ability and stage presence,  C.C.'s platinum blond hair and rippin' guitar solos, Rikki's flamboyant drum style and perfect rhythm, Bobby's  thundering bass, school boyish smile and vocal harmonies from out of this world. Poison Overdose has it all!!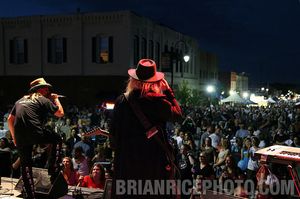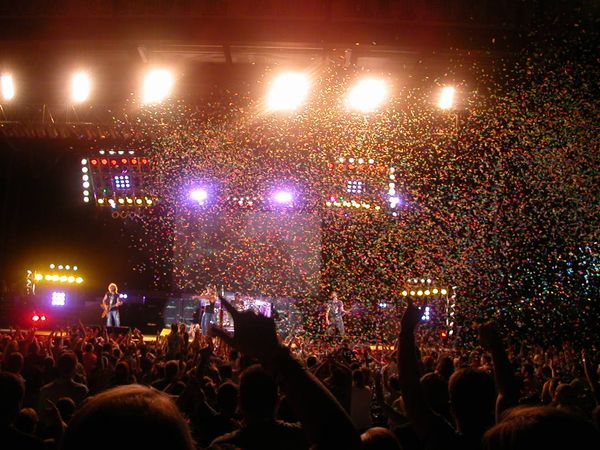 Concert Confetti Shot, Memphis TN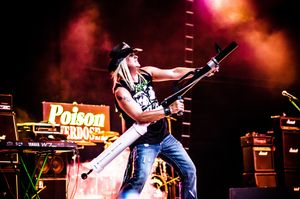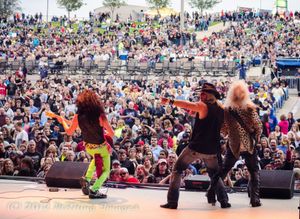 Say hello to my "little friend"...............................................Tearin' it up at Cricket Wirelss Amphitheater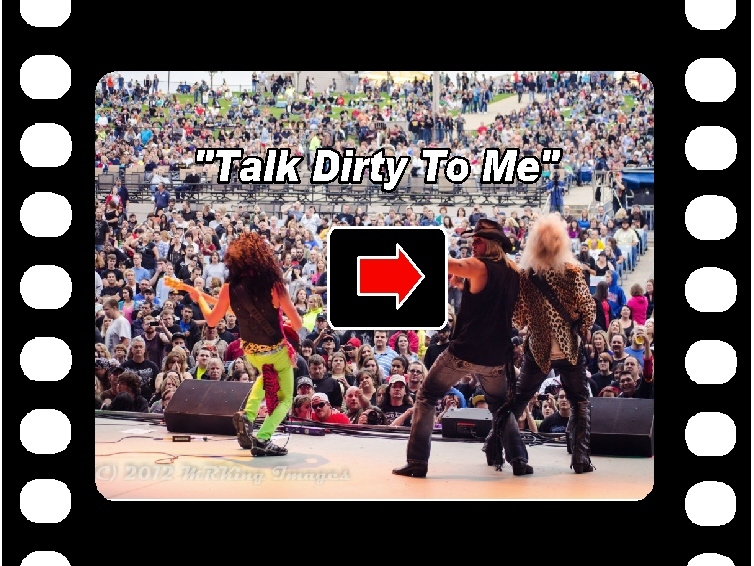 The  completely authentic look and sound is only the tip of the iceberg, at a Poison Overdose show.  Huge visual effects adorn the stage as the state-of-the-art sound system  builds to a bone crushing level.  The band explodes, with the fury and attitude of that Poison melt down, we all miss.  The smell of leather reeks, as clouds of scented fog roll over the vibrating stage.  The pulsating crowd comes alive and cheers for more, More, MORE are overshadowed only by the thunder of the PA , and girls showing more than they should.  A final salute of the confetti cannons, pay a well earned gesture of respect to Poison (the ambassadors of  glam-slam-rock-n-roll noise), and their die-hard fans, who keep the music alive.  Silly string, beach balls, percussion cannons, confetti cannons, crowd participation.........is how Poison Overdose  rolls. Be a part of it! You'll be stunned and amazed!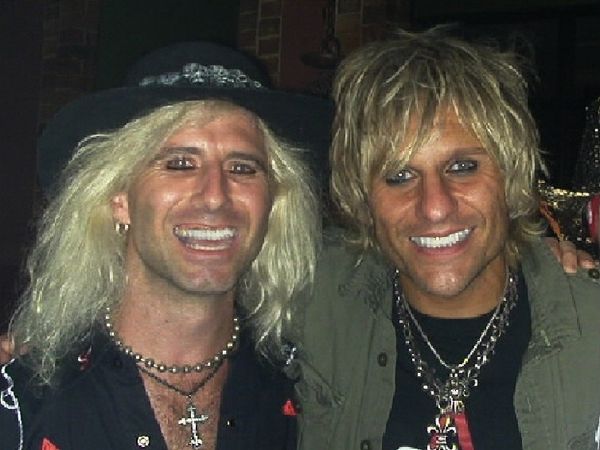 "DT SeVille" and CC DeVille, 2009
 
---
Live Concert Video: "Nothing But A Good Time"
---



 


Next Show(s):
Friday June 2
Bubbba's Big Party
Tomahawk, WI
Sept. 16
You are visitor number: 792880